Professional website design and hosting services.
What can Dogdish Technologies do for your website?
Dogdish can create and host your websites. Aesthetically niche, brand-centric, performance-oriented, multi-functional, long-term mapped, and secure with full client transparency to all analytics.
The value proposition of Dogdish Technologies is high-end quality, mid-range pricing, executed in the shortest time possible. Regular iterative and agile improvements from customer feedback and analytics.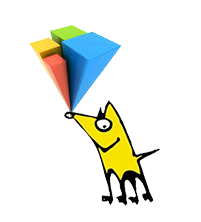 Enter Dogdish Technologies​
A website is traditionally seen as an internet presence, but we see it as far more. At Dogdish Technologies we see your website not just as your vision, but as an operations portal to all your business's technologies going online, to be more accessible for teams, better risk managed, proactively secure, easy to use for the layman and tech alike, autonomously managed in the end – and always with optimal performance in mind.
Dogdish Technologies unleashes the potential of your website by turning it into a platform – ready for eCommerce, mobile devices, social networks and content management and marketing for a mere start.
Dogdish Technologies will help you adapt and surpass competition using truly disrupting technologies that will make your website flourish with the knowledge that you have a platform that weaves all aspects of business technology together if and when need be. 
We understand the very valuable long term potential of co-ordinating your technologies with a website as the foundation launch pad, do you?
We all want to be the heroes our dogs think we are, don't you agree? What has this got to do with website design? Nothing, but we thought you should know.
As the adage goes, form follows function. The more intense the visuals, the slower the website. There will always be a trade off between aesthetics and performance. This delicate balance greatly influences website internet rankings from search engines to the likes of Google, as well as the overall Customer Experience which can now automatically be determined by search engines and social networks.
Ultimately, an experienced website designer knows how to walk the fine line between the visuals for the high end professional representation of your brand, and performance of your website based on researched target market's internet bandwidth speed averages, which in turn, difinitively result in highly ranked search results to the targeted user and user experience.
Full transparency. All reporting systems are open to you, registered on 3rd party services in the client name, and we are added on as administrators. Should we fail to deliver, we can be removed and you maintain access to history and reporting systems for the next team you bring on board.
Legal agreements are our preferred method over contracts. Obviously filled with performance based understandings and service level agreements. We hold ourselves to our performance, and don't need contracts to prove our ability and keenness to deliver.
Dogdish Technologies is a loyal guard dog of your internet identity and infrastructure.
Despite the obvious advantages and necessities of security to avoid being hacked, defaced, private customer or competitive advantage information leaked –  search engines Google, Microsoft and Yandex now offer better search rank results in the event that you have a high level of security on your website.
Our website design includes firewalls to protect, as well as uptime and performance tracking tools to monitor defacement and downtime – a standard with all our offerings. We insist on security encryption to the tune of digital SSL certificates with high levels of data protection of your information while it traverses the world wide web from your website to your visitors.
Price, pricing and estimates
Rest assured you will not come home to a us lounging on a chewed up couch of costs. We will never charge you for anything until we have run it to you first.
'Goed koop is duur koop' as the South African Afrikaans vernacular so accurately states, cheap purchases are expensive purchases. While price discrimination is a common practise, we pride ourselves in comprehensively researching our industry prices and are happy to meet and beat the average means and medians while sufficiently maintaining the time and attention your project requires.
While pricing per page is how it is generally done to keep things simple and not to confuse customers, the industry is changing, competitiveness inevitably drives value up and prices down. So how are we trying to return this bone to you? We are keen to beat prices at no cost to quality.
Prices scale down to more usage, consistency and competitiveness.
Always happy to provide you with more breakdown on costing and how it all links together, we are ever ready to consult you that you may better leverage your return on the investment of your website design. Don't get confused or overwhelmed, you can save a lot of money with a little application as to how the pricing works at a little more detailed level and where it moves as you surf the wave of success home. Let us pull your cost sled to where you need to be, and at the right time in the right measure.
Sustainability responsibility and the march to eco friendliness
Websites hosted are run on eco friendly sustainable servers where possible, alternately we offset the pollution caused by the hosting servers hosting your website through carbon credit purchases in order to be carbon neutral and environmentally conscientious.
If your website is on one of the hosts we use that do it automatically, we even have a 'this site is green' button on your site. Should you require highest level performance hosting that does not come with carbon offsets automatically, we will pursue the carbon credits and vouch safe.
Migration and Makeover of website design to newer technology risk
Old dogs learn new tricks all the time, and you would be barking mad just to hand over a website to a new team and not understand the typical and possible failures that will cost your bottom line like a dog with an itchy butt dragging itself.
There are serious pitfalls if this is not done correctly resulting in lost rankings, traffic and revenue.
A classic example is when you are looking to update your website to be more mobile responsive for example, you bring in a new team and they redo it all and everyone is happy, but they forget to preserve the addresses of each page registered with search engines like Google, you look again and your website design has been altered to the point that Google can no longer track your history, and you in effect have to start all over again, all that time and possible advertising money to build your brand's history in online reputation… lost.
This is one of many possible traps in a website makeover or migration to a newer technology, mobile being merely one, don't fall into this trap. Make sure a professional and experienced team is who you partner with to guide you – like us loyal dogs at Dogdish Technologies.
Mobile friendly, ready and responsive website
Will the website designed by Dogdish work on mobile devices like phones and tablets? You bet your dog's wagging tail it will!
The websites designed by Dogdish Technologies are mobile responsive in order to adapt to multiple devices to the likes of computers, tablets and smartphones – all screen types in essence. An example of the website design's mobile responsiveness technology is that it recognises the devices, and then adapts the website according to the screen size of the device including the buttons to make navigation easier and intuitive, helping fingers too big for small screens.
Google has a tool that checks the mobile navigation and scores it out of 100, we don't get less than 90 *wag tail*
The rule of thumb is that when all the information required is supplied by the customer, it does not take long at all. Yet clients don't always know what is required, in what sequence and what the project dependencies are. Clients normally delay projects more in our experience when they cannot read the minds of website developers, bad customers.
While delays are mostly due to bad communication, knowledge customers could not possibly have, or items customers know they need yet have not had it done yet. Dogdish will brief you with and present an agreement that we take time to explain to you and outline the schedule and requirements we both agree on, it makes things easier all around.
A classic example is pictures not taken yet, or not done well enough, a brand style guideline that is as of yet undefined (don't worry we can help with that), there are many factors, depending on size, we could do it in two days, two week or even a month. Once all the information is in, then it is size of project dependant.
Don't worry, once we have all the information from you, we put it into a project management system and give you a gantt chart to help you get a handle on the timeline, and if there are delays we will update it for you.
Search Engine Optimisation (SEO)
Without a doubt, the natural progression and first plugin services to go with your website after it has been designed, or even better, implemented during design.
How does your website rank on search engines naturally without having to pay for advertising so that it is seen as credible and on merit?
At first SEO was the exclusive domain of the technically gifted trying to exploit the weaknesses of maturing search engines to get a quick high ranking, now standardised by programming armies of the very search engines that were exploited, the search engines have now published best practice guidelines, standards if you will. Dogdish Technologies follow the best practise guides from the likes of Google for SEO as we would follow a fresh bone!
SEO is now a mature service and remains an integral part of any website strategy.
So what is SEO now … simply?
For now lets just say it is an engineering checklist if you will. Reverse engineering by some of the most technically advanced minds in the industry has discovered over 200 measures (and counting) that Google alone implements to measure the value of a website. There are about 4 generations of checklist now, and for a website, we will implement generation 1 with your website and make sure the website design is done to all open SEO standards by default, at no extra cost and listed on the major search engine's Webmaster Tools – and giving you full access should you so require to find out how Googel are naturally pointing people to your website – heads up – this gives us a clue as to what people are typing into a search engine when the decide to show you in the results, and where you rank… organically.
For next SEO generations of checklists to be audited and implemented on your website design, you will need to checkout our SEO service for more information. Search engine natural ranking is the long term defacto brand measurement in today's day and age, make sure this essential is in your long term strategy.
Automation of business processes as a long term goal with Web Services
When we look at our doggies having a good sleep on their favorite pillow, this is what we want for our customers. How to get there? Well… we have a map and the spirit animal of a loyal guide dog. We hope that makes you feel better.
The 'Cloud' has improved business Information and Communication Technology costs and risk management to a true 'cloud nine' experience in theory. Dogdish Technologies has the experience to make the ideology a practical reality. Starting with a successful website which is in the cloud, the proof of concept is fully functional and then it is just a matter of time until the questions beg; what other business processes can go the same way, is there space and does the platform facilitate? Yes, lets call it Web Services.
Bespoke and generic systems for specific business processes can be modularly adopted and tailored within the website frameworks we use, a legacy system or a Customer Relationship Management system for examples. See it as a Lego set for websites and business systems integration. Open standards based with no tie in is a gold standard we back. Got a long term idea of what you want to run from within the website design or just online in general? Then let us know and we can draft a roadmap to that point and break it down into iterative deployment phases that clue you in and work out better for capital cost management and planning. Less capital outlay, use only what you use, allow IT costs to adjust to seasonal adjustments of your business requirements.
"It is all in the cloud of things, that means it is more vulnerable is it not?!"
Oddly enough no. Remember the days of not doing a computer's Windows' updates? We were more at risk not being online and getting the latest updates to protect against viruses and the latest vulnerabilities discovered, for a start. Online connectivity brings in security updates as they are available, a better form of risk management right there, for a start.
Contact our Cloud Integration division for Web Services information should you want to understand this more and see how the website is the starting point to it all. Web Services are exciting!
What do you get with a website?
Domain, the actual name with the .com or co.za or whatever it may be that you need help registering and then hosting. If you have the domain purchased already and just need to get the settings right for email, website or reparking – we can help too.
Website audit, see it as a detailed analysis that gives you an idea on what you need to be competitive, should your website design strategy have any shortcomings of course.
Submission to search engines like Google.
Full transparency with access to:


Reporting system Google Analytics for detailed website statistics.
Full access to Google Webmaster Tools for health and search query reports.
Website uptime and performance tracking by a 3rd party.
Features of our website design services and products
Best architecture fit consultation; static or dynamic (database).
Design and doodling; Logo, template and navigation menus.
Content Marketing; Writing Copy, Proofreading, Content Assimilation, Analysis & Strategy.
Search Engine Optimization – Google best practice and reverse engineering based.
Social Media extensions, website social network integration and social engines.
Hosting with Content Delivery Network support for performance and security.
External Monitoring and Performance Services.
Re-design to take your website into the current generation of tech carefully.
E-Commerce – shopping cart with digital certificates, Secure Socket Layers etc.
Security; Firewalls, Intrusion Detection and Anti-Virus.
Legal; Privacy and Terms of Service.
Analytics; Metrics tracking and goal management features.
Staff Intranets and Business to Business Extranets, all secure.
There are so many ways we can extend the functionality of your website.
There are open markets and exchanges where software designers and business investors have amazing ideas brought to life in simple snap in packages that can be installed into and extend your website. These components are maturely varied with it being a competitive market, there are modules that (and as the name in implies) can modularly extend the website functionality after you have the basic development out of the way. There is a vast library and store of plugins for your website that we can extend on the top of the core website technology, the Content Management System (see it as a Windows type operating system for your website with Apps that can be installed), here are some of the key categories that we can extend your website with:
Security Access Control
Membership and Subscriptions
Event Management & Calendar
Real Estate
Productivity Suite (Microsoft Office & Google Apps) integration
Map and Directions systems
Business Directories with and without subscription services
ECommerce cart and payment processing
Vertical Markets
Content Sharing
Contact Management and Feedback
Application Programming Interfaces (API) – having systems talk to each other and share information
Standardising of late is the use of Google Maps technology within your website design with the aid of APIs (Application Programming Interfaces) that adopt your website design look and feel, your style guide, your brand identity and has a fully functional map system to help clients locate and navigate to you.
Directions generated by website are also mobile device friendly.
Sending out an S.O.S - websites dead in the water after design
Is your website Search Optimised and Social Network integrated? If not you are not just losing the race, but you are downright drowning against competition and should be shouting out an S.O.S to us rescue dogs to Search Optimise Social.
Typically websites are designed to capture the brand and to be user friendly, however more often than not, results are elusive and a mystery. In all probable possibility, your website is not Search Optimized and Social integrated, you may be ready to ask for a S.O.S Audit of your website, contact us… and please, don't shoot the messenger.
Analytics provide a system to report results and help adjust and fine tune in iterative phases or with agile methods. The holistic overview from analytics helps to secure a wealth of insightful metrics to monitor not just results, but also; performance, identity behaviour, traffic sources and customer demographics, and don't forget, a system  to create and monitor goals. We set this up in your name, full transparency. Don't worry, we will meet with you regularly and discuss the highs (and lows) needing attention from us as well as you, see us as your pack of dogs, you the driver and the sleigh that is your business, navigating through the ice cold digital age of performance.
Social network alternatives and integration
Should I have a Facebook page instead of a website?
This is a common question and understandably asked and answered. The nature of your product and or service very much influences this decision. Still not sure? Then NO.
Websites now have tools to update your social pages automatically with links back to your website. You own the real estate of your website, you don't own the social network page in essence. You can capitalise on your website more than your social page. Social network budgets to manage the page works out cheaper if you have a website that automates the control the the social network pages in part. Updates to website articles/pages automatically get posted to your social pages, new pages send updates too, even if you update something to an item in your shopping cart. Done right your website will be displayed inside your Facebook page, are we impressing you yet?
Websites are mobile compatible by default now, and a Facebook page (or any other social network page for that matter) makes a good compliment, and if done right, the website and social page, integrate for extended benefits – more than the sum of the parts.
Websites designed with Social Media features include true and pure integration with existing social networks through:
Sharing, following your social network pages,
Like pages with Facebook, Tweeting pages to Twitter, pinning to Pinterest, +1 to Google Plus Pages and LinkedIn likes.
Sharing pages with image control to any of these major social networks.
Account sign up automation
Convenience of website signup, that is, signing in and authentication using an existing account with either Facebook, Google+, Twitter or Linkedin to save time, and then importing customer information from the social network with permission, automagically.
This information in turn can be used in order to expand your customer demographic database to target advertising more effectively.
Private Social Network (Engine) and synchronizing with social network pages
Cutting edge website design tools have social network features available that are not only exciting, but also disruptive website design technologies. Imagine having your website's own private social network engine, featuring; auto-publishing posts to your social network pages, privacy management, friends/contact control, event management, group pages with discussions events and file sharing, private message system, image (photo) and video sharing.
A Private Social Network (Engine) ultimately enables your website by creating a community for brand advocates, prospect clients and customer caring capabilities. You may also have a Private Social Network (Engine)  operate as an intranet.
Content Marketing - the best return when all bases are covered, period.
A puppy must first drag itself on its fat tummy, then stumble playfully and lastly tear after a cat.
Do you need help with your Content Marketing? Writing the literature (copy) of your website? We can help with that. Do you need help searching for ideas to add extra copy in the future? We have some interesting tools for you. Content research to creation to copy editing to proofreading, we are no dummies give us smart dogs a try.
Important! Like very.
When a website is up, SEO checklist is ticked off and done and you are advertising to the point of missing very few opportunities, then the next logical frontier – is adding more content to your website. Proven time and again and preached as gospel by Google, the best on your return in online advertising with any agency – is content, more of it and quality and totally original. If and only when you have the predecessors in place, namely Website, SEO and Paid Advertising are you ready for churning out a publishing process of regular original content to light up your natural rankings – the most tangible form of brand measurement in today's day and age.
Content Marketing is a publishing practice, from data assimilation and analysis with Business Intelligence, Data Mining, Big Data tools and Machine Learning. Resulting in the discovery of the trends within trends, new product and service frontiers are pinpointed and then writers are brought into the fray to create content to ignite this last and most promising potential.
Need help with paid advertising? We can help you there, we are certified with Google and have experience with other networks including major social networks to the likes of Facebook, LinkedIn and Twitter.
Website Design current trends
Ever seen a dog dreaming and running while lying on it's side? This is how Dogdish Technologies sleeps, dreaming about trends and where our exciting industry is leading us:

Less is more.
Design a website for the context of content.
Create and display authentic and meaningful content in a format capturing purpose.
Content must be emotive, believable, sharable and participatory.
Capture and tell the stories of problems the brand solves in order to relate to people.
A website is a home for you on the internet, a platform to grow from if you will. There is a very real opportunity waiting, if you are willing to build on your idea of what a website is capable of. Have you asked yourself, "am I using the full potential of my website?"
Over and above the initial design and launch of your your website, the next chapter brings both new challenges and opportunities, and if understood, planned and executed on – results in healthy revenue growth. As water needs to flow to the ocean from mountains and finds a way, ultimately a website needs fresh content when you are in need of new progress, if there is no strategy or tools, your website will be seen by the users and search engines as stagnating in its development, and casting a public perception of potential stagnation on you, your brand, your organization…
The use of Content Management Systems (CMS) in all websites designed, constructed and hosted by Dogdish Technologies enables the website owner to be involved in the website content if need be without needing a degree in computer science; to add, update and edit content, function in the role of publisher if need be, or when ready, training and support comes inclusive and is available on demand for the CMS used.
Hosting a website and the security risks attached
Your website will undoubtedly require security, will need to reside in a good neighborhood, with interesting and uplifting neighbors and the right mix of privacy for you and your customers.
A website with a good neighborhood with interesting neighbors?! Excuse the metaphor, but an emphatic Yes! Where your website takes up residence can be profoundly affected by its neighbors and neighborhood.
Simply put, a website resides on a server, often the server hosts more than one service, another website for example, and if the other hosted website is attacked, the shared resources may get depleted from too many requests of an attack, in other words your website may experience service outage. To manage this inherent risk, external 3rd party performance and monitoring services are setup, and Content Delivery Networks are employed to have a distributed architecture in order to distribute the impact on website hosting resources during cyber attacks.
Simple way to imagine it, there is a pond (the server) and each website resides in the ond, call it a lilly. Should a stone be thrown in, all the beautiful lillies will be unsettled. Dogdish Technologies manages this risk but putting a square grid into the pond, each lilly has its own space, a stone goes in an on the point of impact experiences waves. We make sure you website is resource independant despite being on a server sharing its resources with a multitude of services. We even have multiple servers supporting each lilly in our grid.
Sounds very intense, and that is what it is. It has become very easy to host websites, but at what cost to your reputation and brand if something goes wrong, downtime will impact your natural rankings and your advertising rates?
Landing Pages down to earth
As a dog will jump high and catch a frisbee, we fancy ourselves as snatching understanding between gimmicks and effectiveness with landing pages – out of the air.
In essence a website page an advertisement points to on your website, with the option for information and contact details*. Prospect customer may opt to call you or fill in a form which in turn gets emailed to you or/and logged to Customer Relationship Management system (Marketing Automation).
An advertising campaign does not simply point to your home page if you are offering multiple products. An advert needs to point to something highly relevant, this will affect the rates of your advertisements drastically in a good way. In the event you are using multiple advertising methods you may require pages for each advert to be pointed to, quick deployment of a Landing Page is pertinent, the tools we use ensures this. The tools are well refined and even you can be trained to use them with little or no effort. 
So why is "Landing Page" such a buzzword when there is a contact page in the website design normally, anyway? Amongst the many reasons, one that stand out, is that it is a good way to have multiple advertising agencies manage your advertising and in effect, compete against each other to maximise your return, competition within your service supply chain. Landing Pages are also a good way to get visitors to visit more than one page of your website and thus boosting your Bounce Rate statistic down and further driving down your advertising rates, who thought going down would be so good? Oh behave.
*Landing Page to your Contact Page (as a separate page), this allows visitor statistics like bounce rate to diminish and further drive down your advertising rates.